Congratulations to our Chamber Champions of the Month for 2023.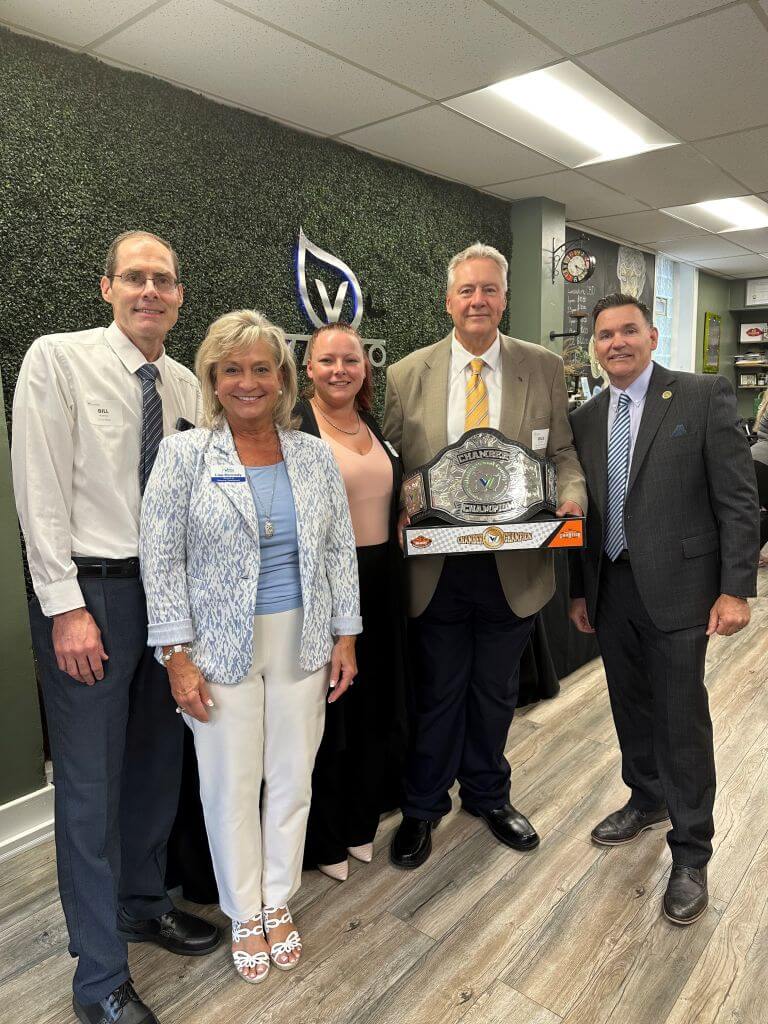 Dollar Bank is committed to being an inclusive community bank that invests in their customers, empowers their employees, and strengthens their communities.
Their six value statements set them apart and made them the perfect business to choose as the Westmoreland County Chamber Champion of the Month:
Integrity, Empathy, Collaboration, Inclusion, Community, & Independence
Dollar Bank has been a long-standing partner of the monthly Chamber BASHES (Business After Scheduled Hours).  Each monthly BASH, hosted at various member business locations, are FREE to attend because of the generous sponsorship of our Chamber Champion.
Six branch locations spanning over Westmoreland County are members. Greengate, Westmoreland, Murrysville, Mt. Pleasant, North Huntingdon, and Ligonier.
True Light Communications LLC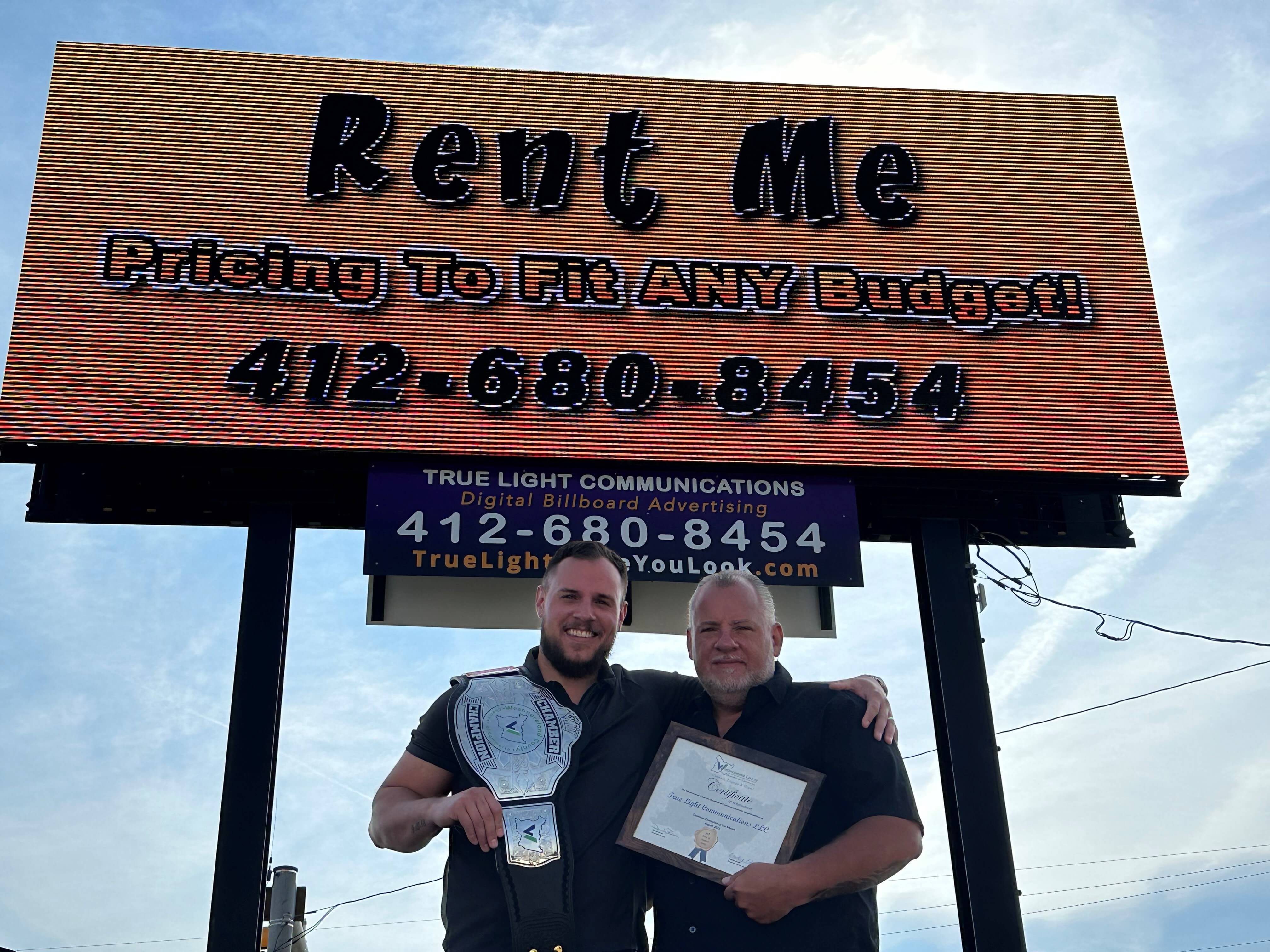 True Light Communications is a family-owned, faith-based Digital Billboard Advertising company located in Murrysville PA.  Father and son team, Norman Wright Jr, Owner, and Brennan Wright, Director of Sales and Marketing are advocate level members and are active with the Chamber.
True Light offers ultra-high-resolution digital billboards that provide their clients with the opportunity to get their offer, message, and brand seen by tens of thousands of people every day.  Norm and Brennan pride themselves on their ability to "shape the Right Message, and deliver it to the Right People to get the Right Results!"
Redstone Presbyterian Seniorcare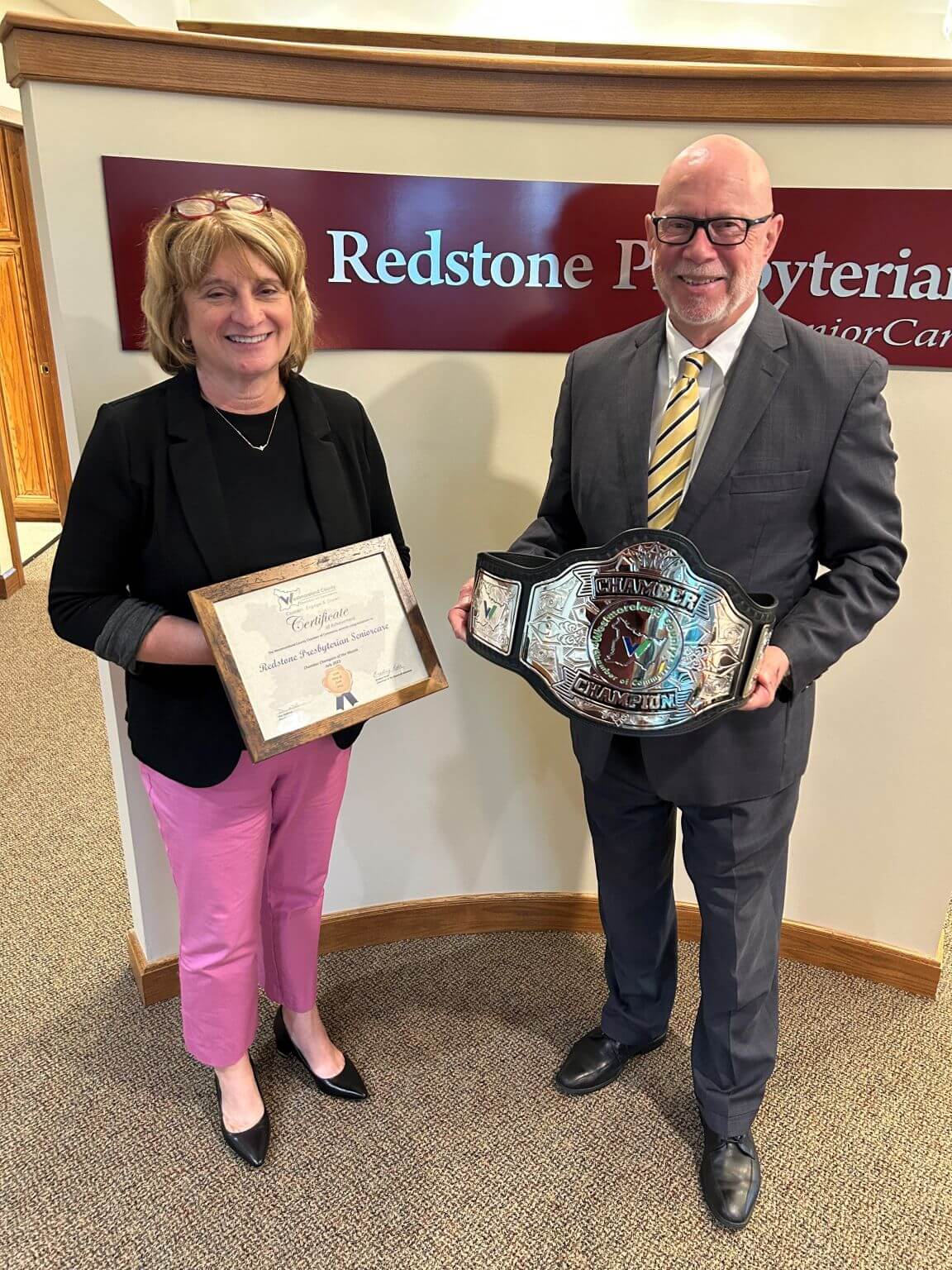 The July Chamber Champion has been an integral part of Westmoreland County since 1980 and a member of the Westmoreland Chamber of Commerce for almost thirty-three years.  Redstone is a leading aging services network partner within the communities they serve. Their vision: "to be difference makers and world changers in one's life plan."
Redstone is a local leader in senior living options, with multiple locations in North Huntingdon, Greensburg, and Murrysville.
Growth, appreciation, and dedication are the words best used to describe our July Chamber Champion. We are honored to have a member that holds a high standard for employee retention/benefits and community service throughout all of Westmoreland County.
Westmoreland County Community College
No one understands having a community presence quite like the Westmoreland County Community College.
When it comes to matching the chamber values and mission, the college surpasses expectations with their commitment to workforce development, community involvement, diversity, and economic development.  The mission of the college, led by President Tuesday Stanley, Ed.D, is to improve the quality of life in the communities they serve through education, training, an cultural enrichment.
In the past few years the college has looked at the changing needs of the campus and the community and charged forward with building renovations that include better technology, programs that promote their commitment to diversity and inclusion, and even more ways to contribute to the community as a whole.
The Westmoreland County Industrial Development Corporation (WCIDC) prides itself in being a leader in economic development strategy, providing job creation, economic output, and a stable tax base in our county.  With three main goals in mind, their mission is to foster business growth and opportunities through the development of industrial and business parks, implementation of the Business Calling Program, and partnerships with both private and public entities.
We applaud Jason W. Rigone, Executive Director of the IDC, his staff, and Board of Directors for their continued commitment to the growth of businesses and economic development in Westmoreland County.
The Tajz's Hope Foundation was established to continue the work of Antonette Dues son, (Tajz) who collapsed and died at his workplace on June 9, 2018, from an apparent severe asthma attack.
Tajz applied therapeutic and fulfillment initiatives through the education and creation of art by working with adults that have intellectual and developmental disabilities in residential homes and spent countless hours teaching basic life skills, which helped bridge the gap for many people to live and thrive.
Antonette has kept Tajz's work and passion alive by  assisting others from children to adults through       various art programs and activities in correlation of writing, music and dance. Antonette developed         additional programs to help many communities, which now includes food, clothing and furniture drives to the assistance with home projects with the ultimate goal of keeping families together.
General Carbide is spotlighted for continually looking at ways to bring legitimacy to the trades and promote the manufacturing trades as long, viable careers for life right here in Westmoreland County. They believe this thought process will lead the company for decades to come as well as grow the communities we live in.
As President and CEO, Mona Pappafava-Ray has grown the company by transitioning from a manufacturer of semi-finished tooling to a leading producer of finished tooling. Mona has also led the company's efforts to acquire several strategically significant businesses. But more importantly is that despite those changes, she has retained the family atmosphere that has been one of General Carbide's distinguishing features from the beginning.
Joy Klohonatz - SendOut Cards
Joy is a one of a kind woman who helps to bring more kindness and appreciation into peoples' lives and business.
For years Joy has been involved with making a difference in people's lives professionally and personally. She does this thorough her caring spirit and use of greeting cards though SendOutCards, a network marketing company that utilizes multiple streams of relationship development products and services. Joy teaches other to act on their promptings and just recently became one of the first Certified Promptings Coaches in the company.