Congratulations to our Non-Profits of the Month for 2023.
CASA of Westmoreland, Inc.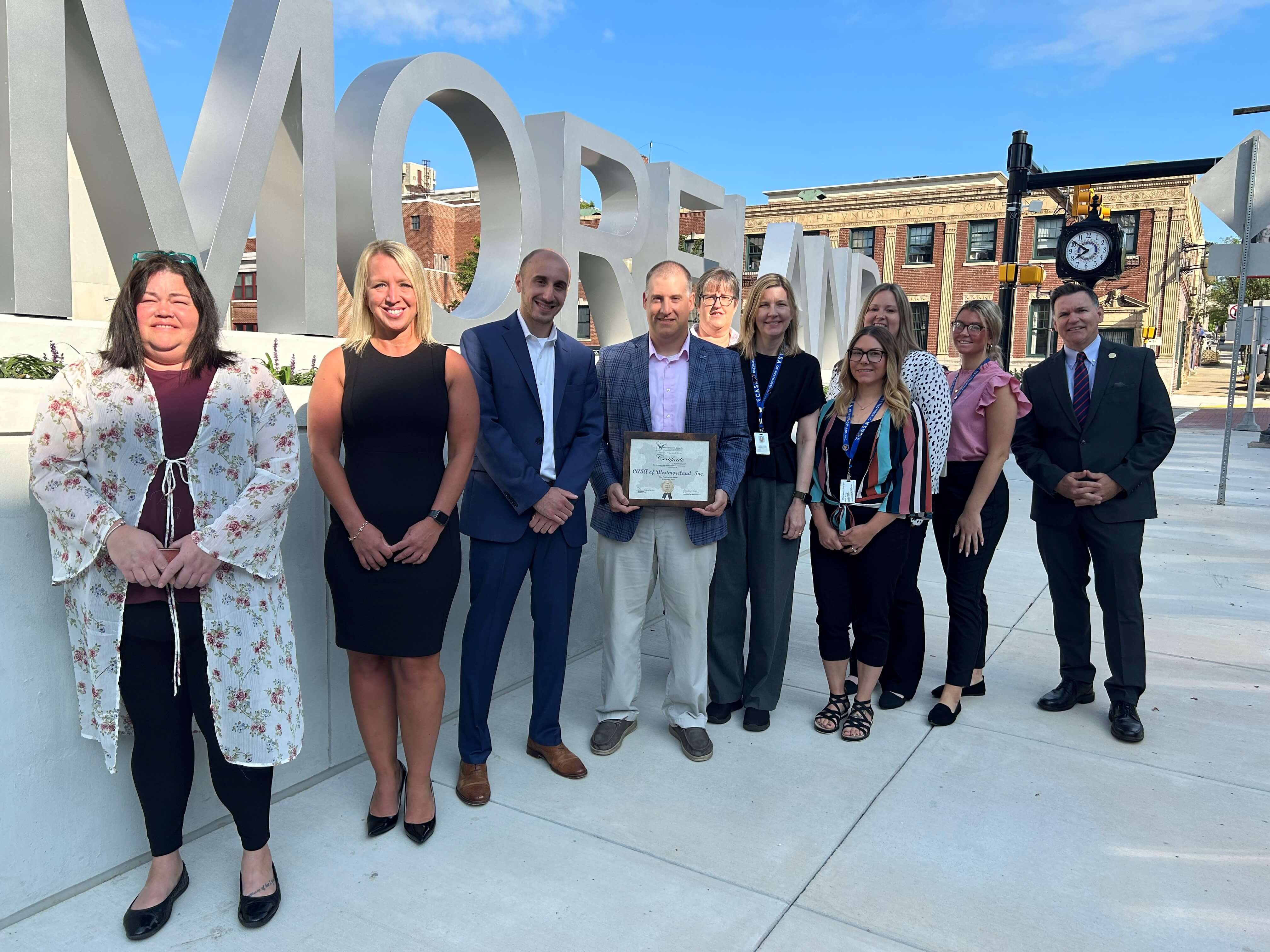 CASA of Westmoreland, Inc., is a volunteer-based organization providing a voice in the courts on behalf of
abused and neglected children in Westmoreland County. The recommendations of these volunteers assist
the courts in determining the child's placement in safe, permanent, and nurturing homes.
A Court Appointed Special Advocate (CASA) is a specially trained community volunteer who is appointed
by a Family Court Judge to provide consistent and caring support on behalf of an innocent child going
through the family court system due to abuse and/or neglect by parent(s) or guardian(s).
Children with a Court Appointed Special Advocate are less likely to spend long periods in foster care, more likely to find a permanent home, less likely to re-enter into foster care, and more likely to pass all their classes in school.
Big Brothers Big Sisters of the Laurel Region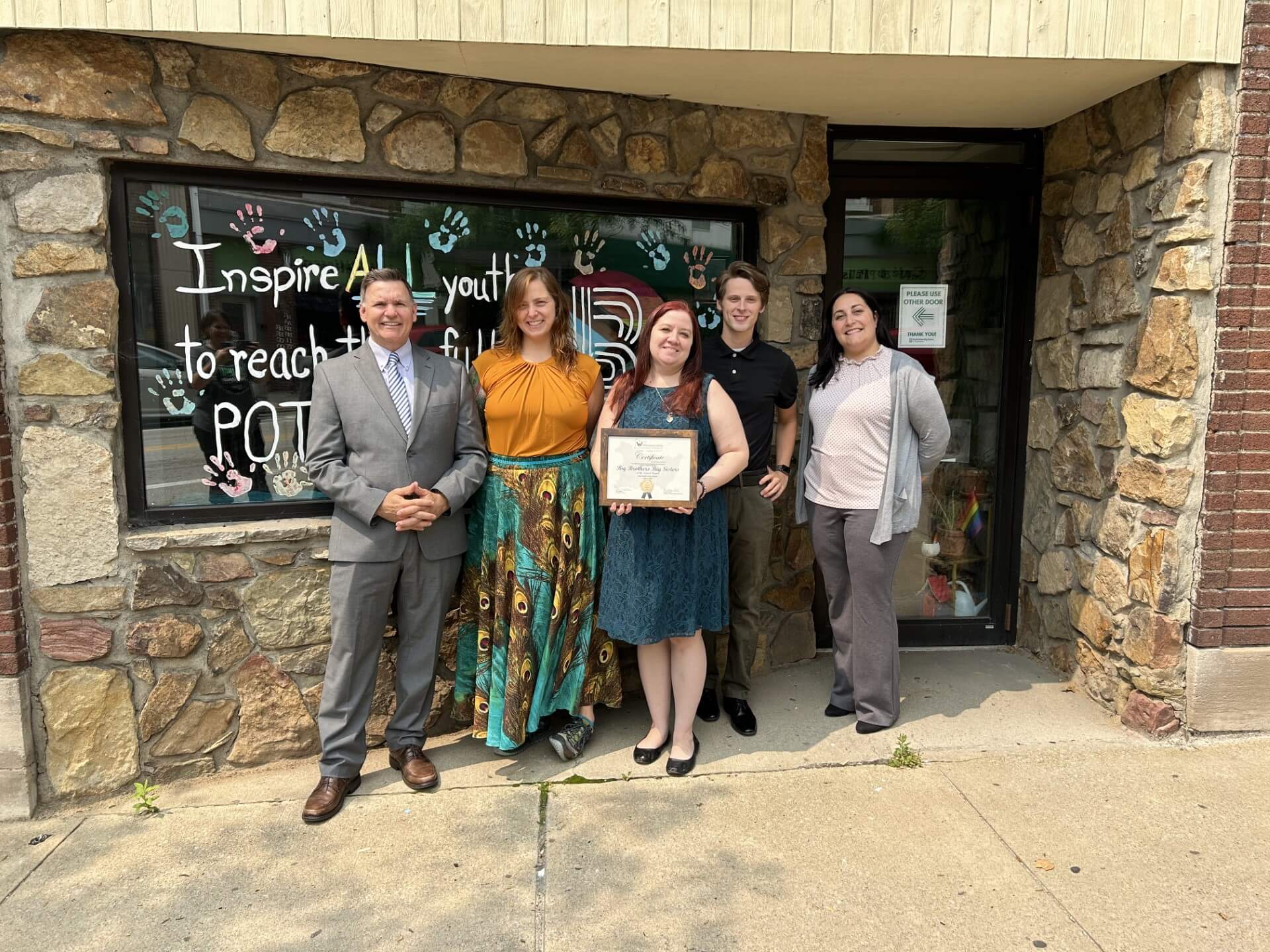 Big Brothers Big Sisters of the Laurel Region's mission is to create and support one-to-one mentoring relationships that ignite the power and promise of youth.  Connection and relationship building is the name of the game.. Just as the chamber thrives to connect businesses and people in Westmoreland County, this non-profit has been making meaningful, monitored matches between adult volunteers ("Bigs") and children ("Littles") since 1975.
This evidence-based mentorship helps our local youths have higher aspirations, greater confidence, and better relationships. Children in this program are more likely to avoid risky behaviors and have educational success. Big Brothers Big Sisters of the Laurel Region plainly and boldly states that they are "Defenders of Potential."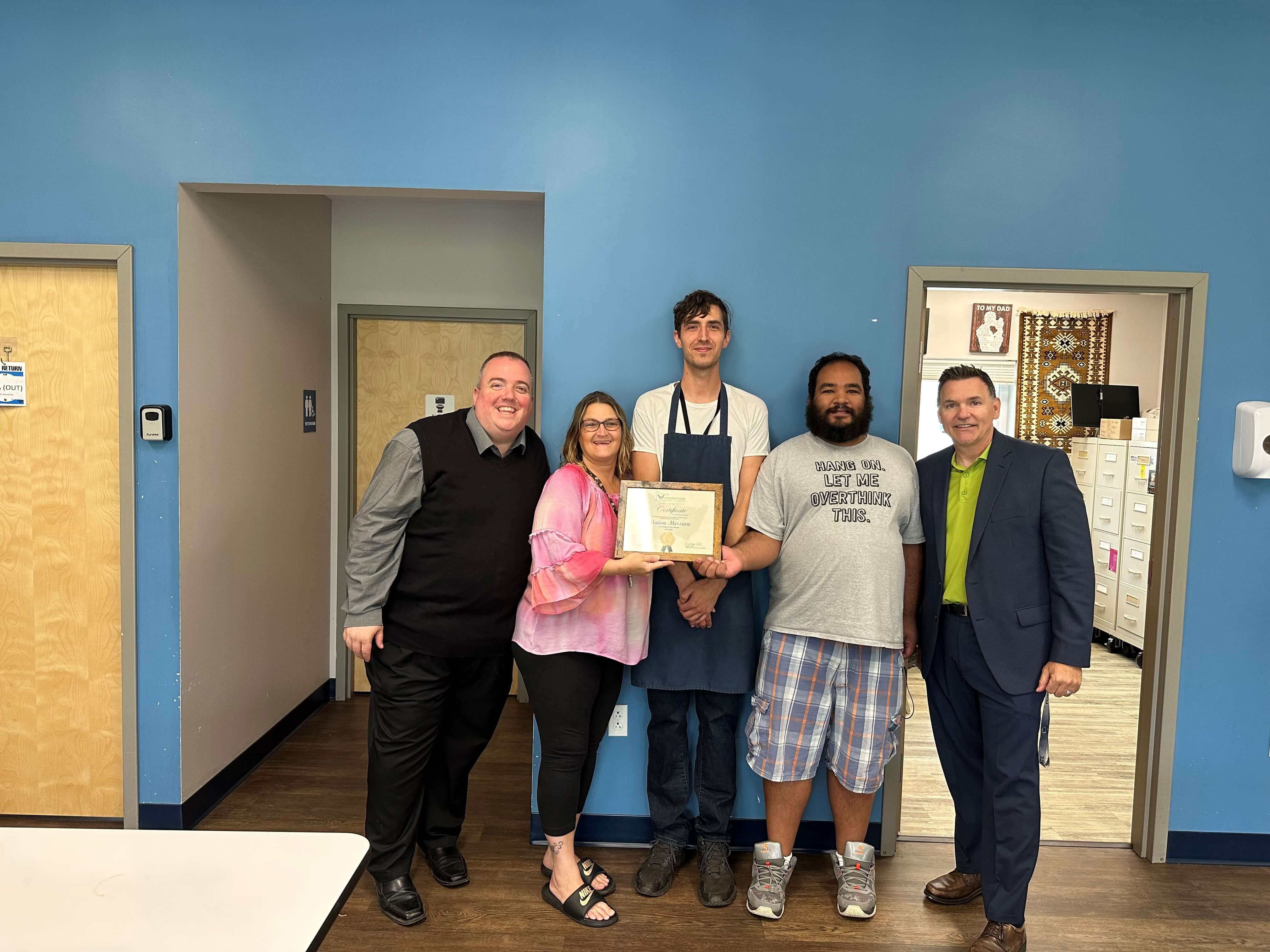 The Union Mission is a faith-based organization providing resources that lead to safe, affordable, and sustained housing. Since admitting the first Emergency Shelter resident in 1987, Union Mission has evolved into providing a continuum of care to assistant individuals and families experiencing or at risk of homelessness and other crises. Through comprehensive and directed programming, they help people weather crises, provide emergency support and stabilization, and create a bridge for economic mobility, independence, and self-sufficiency over the long term.
Over the last 35 years, Union Mission has built a network of partnerships and collaborations with many related human service organizations to improve communication, reduce duplication of services, and eliminate service gaps, all toward ensuring our neighbors in Westmoreland County have access to safe, affordable, and sustained housing opportunities.
FAVOR, which stands for Faces and Voices of Recovery, is located in Bolivar, PA. Though located in a smaller town, their mission is large: to help those "in recovery, seeking recovery, or those who don't think they need recovery" be treated with dignity and respect while obtaining a pathway to work in our communities. Their goal is to help not only individuals with substance or alcohol use disorder, but their families, friends, co-workers, and acquaintances as well.
We applaud FAVOR for this mission to help individuals, but we also applaud their vision of economic development through workforce development.
Western Pennsylvania Diaper Bank
The Western Pennsylvania Diaper Bank began in 2012 when Reverend Phillip and Mrs. Cathy Battle were serving their church and asked what was most needed by the congregation. Their response was simply, "diapers."  At this moment they realized the need in our community and set out with the goal to raise awareness about the diaper crisis, distribute products to the community, and to work with other non-profits and organizations to support their mission.
Through the Daiper Bank, residents in need can request the essential products they require. Last year alone, two million diapers were supplied to over 12,000 families.
Trying Together's mission supports high-quality care and education for young children by providing advocacy, community resources, and professional growth opportunities for the needs and rights of children, their families, and the individuals who interact with them. Trying Together works regionally (in Southwestern Pennsylvania) and takes its expertise and models to statewide and national audiences.
As a principal partner of the Start Strong PA campaign, Trying Together shares in the belief and advocates for access to and affordability of high-quality child care.
Megs Yunn decided to start the nonprofit, Beverly's Birthdays, to provide meaningful birthday celebrations for children experiencing homelessness and families in need. They provide custom, curated Birthday Gift Boxes, which are distributed to over 9,000 children annually and includes gifts, books, hygiene items, snacks, toys, plush, and more. All items are new and packed with cheer and love.
Since 2012, the organization has supported thousands of birthdays, and expanded its mission to celebrate the "birth"day through a variety of baby and parent support initiative including, The Greater Pittsburgh Infant Formula Bank.
Spay-It-Forward & Cattfeinated Cat Cafe
Katelynn Jones has a passion for felines! She is the owner of two local businesses dedicated to cats:
Spay-It-Forward is a non-profit (501c-3), all volunteer, animal rescue, that is dedicated to protecting and improving the lives of abused, abandoned, and neglected home-less cats and kittens.
The second is Greensburg's first cat café, bringing cats and people together in an environment fit for both. Cattfeinated Cat Cafe is equipped on one side as a café and boutique with coffee, baked goods, and pet themed merchandise and on the other side we have TWO cat playrooms filled with 20 adoptable cats ready to be loved.