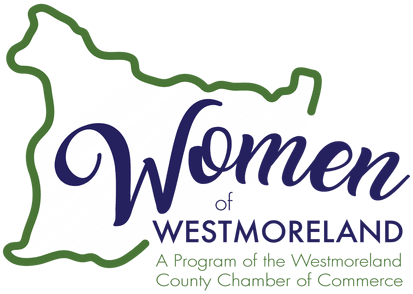 The Women of Westmoreland (WOW) organization advances women's leadership in the local economy through networking, professional development, and community engagement. Their values include integrity, leadership, collaboration, service, growth, and community involvement.
WOW exist to serve its participants by:
Promoting, supporting, and celebrating women leaders in any profession
Facilitating woman-to-woman networking opportunities
Providing engaging educational programs for personal and professional development
Fostering mentor/mentee relationships
Recognizing women in business by honoring women who exemplify outstanding leadership accomplishments and service to the community
Encouraging involvement in projects related to business, government, public education and community betterment
Any working female member of the Westmoreland County Chamber of Commerce can participate in WOW.  Wow welcomes guests to attend events and explore Chamber membership opportunities.
For more information or to learn how to become involved, please contact the Chamber Office at 724-834-2900 or lisa@westmorelandchamber.com.