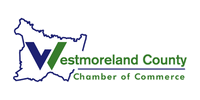 Guidelines | Pricing | Specifications
New & Improved • 12' x 6' • Lower Pricing
Who is Permitted to Display Messages on the LED Billboard?
Messages may be sponsored only by members of the Westmoreland County Chamber of Commerce to promote their business or upcoming events. At its sole discretion, the Westmoreland County Chamber reserves the right to deny messages determined to be in conflict with the Chamber's Mission, Vision, and Values or in conflict with the general standards of good taste in our community. The following message types are prohibited: messages containing promotion of candidates for political office; religious messages that aim to overtly proselytize; or messages that promote violence, illicit drugs, or alcohol.
How Many People See the LED Billboard Each Day?
Traffic estimates report that 38,000 cars each day travel on Route 30 outside the Chamber's office, where the LED Billboard is located.
How Many Times Each Day is a Message Displayed?
The LED Board is operational 24 hours a day. The specific number of times a message is displayed is determined by the total number of messages in the rotation. A rule of thumb is that there will be no more than eight (8) separate messages per one minute rotation. That means message sponsors can expect their message to be displayed roughly 1,400 times each day… or at least once each minute.
What are the Artwork Submission Guidelines and Specifications?
The Westmoreland County Chamber must receive artwork a minimum of seven (7) days prior to the day you want your message to begin being displayed. Messages should be designed to fit 384 pixels wide by 192 pixels tall. Generally speaking a 2:1 design ratio
works in most cases. The Westmoreland County Chamber reserves the right to make minor modifications to message content in order to improve the display and readability. Design assistance is available. Ask the Chamber for details. We prefer to receive artwork in JPG format. The message board can display full color images. Using BOLD colors with large images and limited text tends to be the most impactful way for viewers to see your message.
ADVERTISING AGREEMENT - REQUIRED INFORMATION
[Form or link to PDF form goes here]