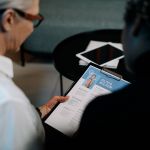 lindsay@westmorelandchamber.com
New to Our Website: Resume Posting
The Westmoreland County Chamber of Commerce has expanded its website to include features for employers and job seekers. Posting your resume on the Chamber's website can indeed offer several benefits.
Here are the top five reasons why you should consider using this feature:
Targeted Exposure: The Chamber of Commerce attracts businesses from a wide range of industries in the local area. By posting your resume on our website, you can gain exposure to potential employers specifically interested in hiring within your field of expertise.
Networking Opportunities: The Chamber's website draws the attention of local business leaders, hiring managers, and decision-makers. Posting your resume can lead to networking opportunities and connections with key individuals in your industry.
Quality Job Listings: Businesses that are members of the Chamber of Commerce often have a reputation for being more established and reputable. This means that job listings on their website are more likely to be from reputable companies, offering potentially higher-quality job opportunities.
Access to Hidden Opportunities: Not all job openings are publicly advertised. Some businesses prefer to hire through their existing networks or by directly searching local resources like the Chamber's website. Posting your resume can make you visible to these hidden opportunities.
Demonstrates Proactive Approach: By posting your resume on the Chamber's website, you showcase your proactive approach to job hunting. Employers appreciate candidates who take the initiative to reach out and make themselves available for potential job openings.
Posting your resume is quite simple. Head over to our website and use the top navigation bar under Job/Volunteer Opportunities.  A pdf file of your resume is needed. Once approved, your resume will be available internally to our 1,000+ members via our member portal.
Remember, while these are strong reasons to post your resume on the Chamber's website, it's also important to ensure that your resume is well-crafted, up-to-date, and effectively highlights your skills and experience. This will increase your chances of making a positive impression on potential employers who come across your profile.
If you need help with your resume or with a job search, consider reaching out to one of our members who concentrate on Employment and Staffing and Workforce Development.