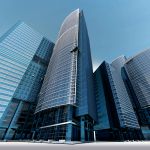 lindsay@westmorelandchamber.com
Defining Corporations
Corporations get a bad rap. People seem to think they only destroy Main Streets. But nothing is ever as clear as day or night. Defining corporations and how they benefit communities requires a more in-depth look.
What's A Corporation?
The label of corporation refers mostly to taxes. On a basic level, a corporation is a business entity separate from its owners. A corporation can have its own bank account and its own loans. It can make a profit, pays taxes separately, and can be held legally liable.
The number of employees hold no bearing on whether a company is a corporation. In fact, many small businesses incorporate (although they can do so in a variety of ways). Advantages to organizing a business as a corporation include limited liability for shareholders, greater access to financial resources, specialized management, and continuity.
Public and Private
An individual or group has to own a corporation. Called shareholders, these owners vote on how the corporation operates. And they hold meetings at least once a year. Most corporations are private, and are owned by a small number of shareholders.
Shareholders can opt to have their shares publicly traded on the stock market. This allows many shareholders to each own a small piece of the corporation. Once a corporation makes that leap, the Securities and Exchange Commission (SEC) regulates them.
Big Business Perceptions
In recent years, Gallup polls show that Americans have developed negative views toward "big business." The more education an American has, the likelier they feel wary of large corporations. Yet, large corporations, because of their immense size, can have a massively positive impact on their surrounding communities.
Corporations account for just 18% of all businesses in the United States yet they generate 82% of the revenue. These corporations drive the vast majority of research, development, production, distribution, and manufacturing.
They make important machinery, medications, and products that improve our lives. The taxes corporations pay fuel our school districts and improve public spaces. Corporations employ our neighbors.
Corporate Philanthropy
Corporate philanthropy involves the support of the wellbeing of others, typically through charitable contributions or donations. A corporation voluntarily undertakes these investments or actions to account for their effect on society.
You'll find plenty of examples of how corporations can have incredible reach via their philanthropic endeavors. Still, corporations of many sizes have matching gift and volunteer grants.
Research has shown that Gen Z in particular wants to work for corporations that give back. Corporate social responsibility (CSR) programs have exploded as a result. Adopting CSRs, specifically social impact initiatives, can help reach these younger generations through building relationships, increasing morale, and collaborating with like-minded organizations.
Customers also care about businesses that care about their surrounding community. A recent survey showed that 86% of consumers think about a company's social values when they're spending.
Our Chamber membership is filled with community leaders who work for and/or manage corporations. In addition, we actively work with elected officials to further initiatives to bring new corporations into Westmoreland County. Check out our Government Outreach web page to learn more.