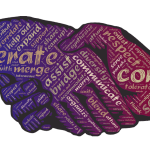 lindsay@westmorelandchamber.com
How to Create an Open and Honest Work Environment
Companies that operate based on facts rather than ego fare much better in the long run. They're more productive, have a healthier team culture, and overcome setbacks more easily. To talk about work-related issues, employees have to feel comfortable sharing positive and less-than-desirable situations. That means company leaders have to learn how to create an open and honest work environment.
"We Could Do That…"
As a supervisor, how many times have you heard these words after suggesting a "brilliant" idea? Take note: Just about any time these words come out of someone's mouth, it means it's a probably terrible idea. But your employee doesn't feel safe saying so yet tries to agree with it as their voice trails off.
When leaders surround themselves with "yes (wo)men," they fail to get an accurate reading of the state of their company. In these situations people don't feel comfortable raising issues. Instead, they simply tell their supervisors whatever they think they want to hear. Meanwhile those problems don't go away, they fester into worse things.
Transparent Communication
The first step is opening as many lines of communication as possible to share both the ups and the downs for the business. Leaders don't need to share exact financials, but high-level discussions help give employees a better understanding of the organization's health. It also fosters employee trust.
There's a saying that someone has to hear something seven times before they actually hear it for the first time. So leaders should share information with their teams early and often. Plus, consistently hearing the same message helps to reinforce it.
Regular team meetings, periodic all hands meetings, supervisor and direct report discussions all provide different venues to share information. Emails, newsletters, or signage around the workplace all offer additional means of communicating effectively.
Vulnerability as a Leadership Asset
Leaders can encourage open communication by being open themselves. Vulnerability from leaders is one of the strongest ways to build trust with their team. Admitting they made a mistake shows their team it's okay to talk about errors or problems.
Plus, when leaders highlight the achievements of someone else on their team who picked up their slack, it boosts the entire team. Engagement soars as people see that by helping others, everyone's in this together. They become more willing to celebrate the "glows" of their peers and the "grows" of opportunities to improve a process or situation.
Psychological Safety
Employees who feel welcome to share "glows and grows" feel valued. When leaders thoughtfully listen to employee input and make note of even small gripes, they foster open communication.
More importantly, when employees share issues, leaders must take steps to address them or make the time to explain why something is unchangeable. The point is leaders should strive to have genuine conversations with their team members and treat them like adults.
Plus there are additional benefits to creating an open and honest work environment. Experts say employees who feel their voice is heard are more likely to feel empowered to perform their best work.
Did you know the Chamber offers several committees and task forces, including workforce development, staff appreciation, and the Women of Westmoreland? These committees organize events and programs for members and improve our region. As a member, you're invited to join committees at any time.
potential shining stars on your team? When you bring in candidates, do you use an interview structure that ensures all candidates have the same questions? Do they all talk to the same team members?
Watch Your Language
The way you talk about your work matters. LinkedIn developed an inclusive language pocket guide to help businesses update their language so that nobody feels left out unnecessarily. For example, businesses can easily switch references from "salesmen" to "sales team" or "sales reps." (Google will offer to autocorrect that for you.) The guide also looks at more subtle uses of language, like "blacklisted," when you really meant "denied" or "blocked."
Connect with Community
Building relationships with community groups who focus on diverse identities can help you build up your pool of potential employees. Look for local organizations that focus on women or BIPOC (black, indigenous, people of color) and build a relationship with them. Attend their diversity-focused conferences or virtual events.
Hire An Expert
Once you establish the importance of improvising DEI in your workplace, where do you begin? Fortunately, lots of great resources exist to help!
Google has put together a free online resource: a toolkit for Building Inclusive Teams. You'll find everything from how-to videos to suggestions for where to look for candidates.
Locally, the Westmoreland Diversity Coalition can provide general information about best practices. They can also bring a consultant to your workplace to talk about ways your specific business can make changes.
Diversity means more than just gender identity or skin color. Western Pennsylvania communities include people of all physical abilities, religions, ethnicities, ages, financial backgrounds, and more. For the future success of your business and the region itself, we invite you to build a place for everyone at your table.
The Chamber holds a number of lunch-and-learn workshops and seminars throughout the year and has recently established a DEI Committee. To register for an upcoming event or learn more, visit our website.